Visiting New York City can be exciting if you're new to the area or just spending a few days on vacation. The area is absolutely loaded with tourist attractions, plenty of great restaurants, and decent hotels.
But, New York is also home to some of the biggest scams and tourist traps in the country. So, we're going to go over some of the best ways to save some money while on your trip and avoid being scammed by locals preying on the naive.
The Empire State Building
The Empire State Building itself isn't the scam, but paying $32 for the view is a little insane. In fact, there's really no need to go to the Empire State Building to see the "unbeatable" view that you can see in plenty of other locations around the city.
Head down near Madison Square Park and visit 230 5th, which is home to one of the best rooftop bars in the area. While up there, you can enjoy a nice meal and drinks with family and friends, view the sunset if you get there between 2 and 7 PM, and see the entire New York skyline unobstructed.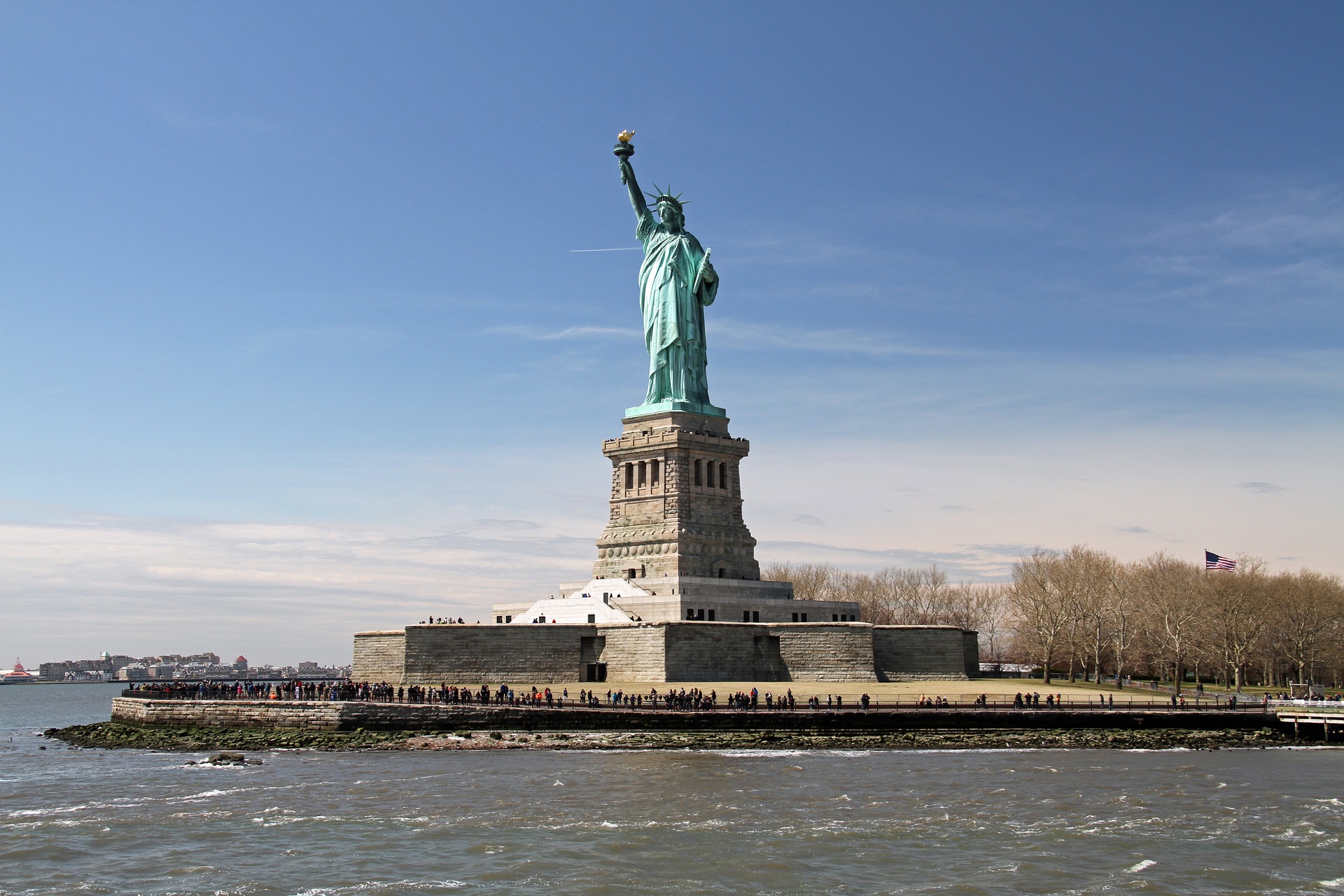 Statue of Liberty Boats
As soon as you get off of the subway, you'll be swarmed with locals attempting to sell you tickets to Statue of Liberty Cruises that aren't officially sanctioned. Though there's no doubt that you'll be seeing the Statue of Liberty, shelling out $20 isn't worth the truly brief glimpse you'll be getting. The OFFICIAL Statue Boats that go to Liberty Island are worth it however.
A cheaper option is to take a FREE ride on the Staten Island Ferry and you can get an incredible view of the Statue of Liberty and Manhattan. Just remember to sit on the right side of the ferry and keep in mind that the ferry is absolutely free, so don't give in to anyone attempting to sell you tickets to the Staten Island Ferry. BONUS TIPS: Stick around Staten Island, there's a lot going on near the pier.
Times Square
Times Square is an incredible walkthrough, especially at night. But, don't be fooled by those dressed in furry and superhero costumes looking to dig a little money out of your wallet for even taking a picture somewhere near them (even if they aren't even in it).
While you're at it, avoid the "museums" and chain restaurants that make themselves home in Times Square. These locations are incredibly overpriced and definitely not worth the money. If you want high-quality food, check out Los Tacos No. 1 in Manhattan for some of the greatest tacos in the area without the additional price of Times Square food.
CD Guys
Everybody has to start somewhere when they're looking to launch their music career, but watch out for these "CD guys" hustling on the streets of the city. They're usually wannabe rappers that'll hand you a CD for free and then demand a tip or additional money. If you do appreciate the fine arts, it's better to just spend your money on street performers and musicians where you can actually see or hear their talents.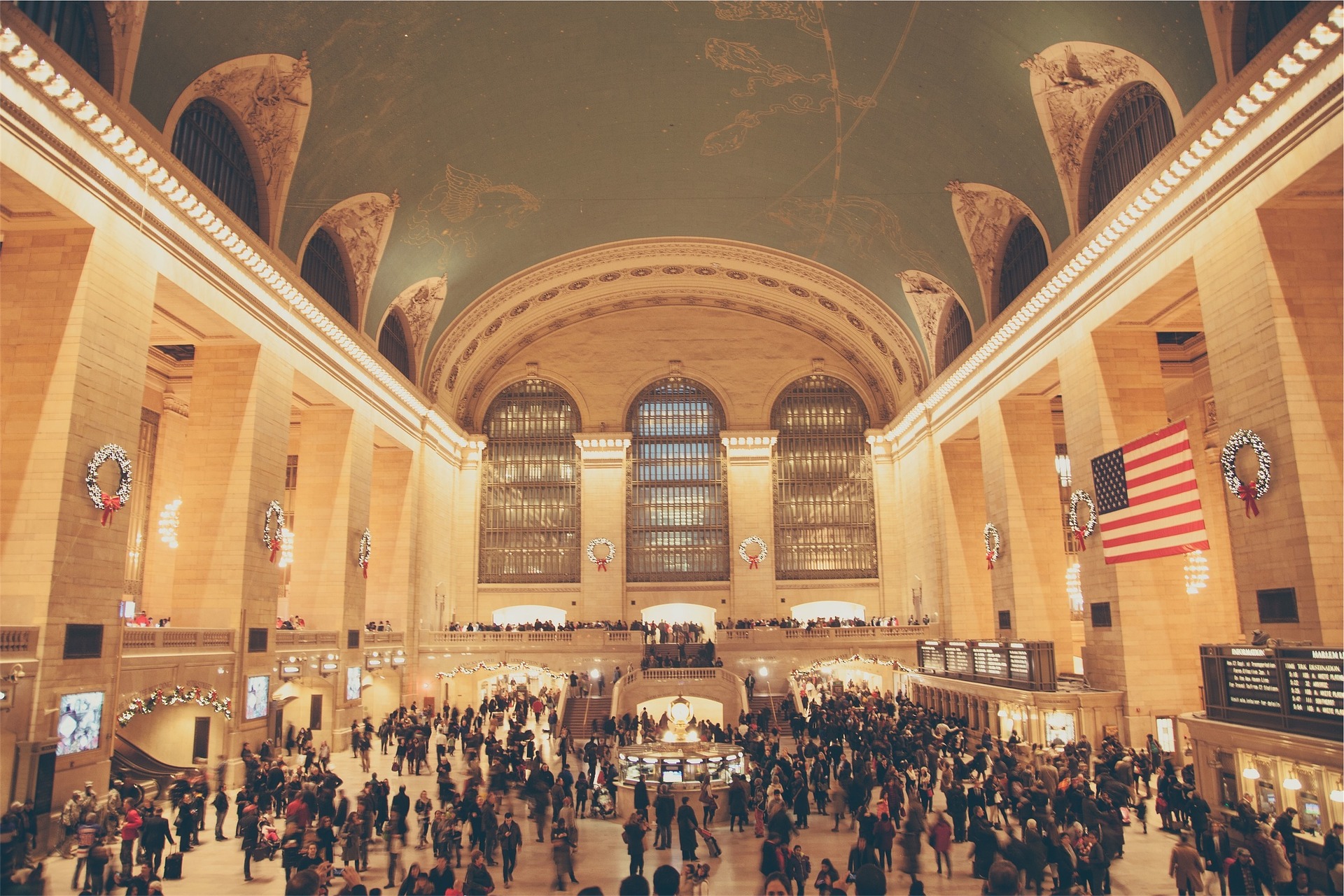 Train and Bus stations
Traveling within the city can be a bit hectic when you look like a tourist with your suitcases and bags. You're definitely going to be approached by locals at the Port Authority claiming to need money for a bus ticket, but you won't even realize that the same guy is pulling that scam on unsuspecting tourists all day, every day.
You also need to watch out for the "broken bottle" scam. You might accidentally "bump" into a local who then produces a broken bottle or broken glasses and then demands money from you to pay them back for the damage you caused them. Just walk away and offer to bring the matter to the police if they really want their money.
Little Italy, Manhattan
Little Italy has great food and draws tons of visitors every year simply for the allure of going to Little Italy. But, the food is extremely overpriced and there are plenty of other cheaper alternatives in the city.
If you want authentic Italian food with a much lower price tag, head down to Arthur Avenue in the Bronx. Or, you can just visit the Ferragosto Festival that takes place every September, which is one of the coolest events in NYC if you're into Italian cuisine.
Central Park
There's just something about Central Park that draws millions of visitors every year. And local businesses 100% try to swindle out-of-towners out of their hard-earned money by offering "once in a life-time" experiences like pedicabs and carriage rides.
Yet, you'll be spending sometimes over $5 a minute for pedicab rides and up to $50 for 15 minutes on a horse-drawn carriage. Save yourself a little money and get yourself some much-needed exercise by renting a citi bike for 24 hours at a mere $12, which can get you from location to location for cheap.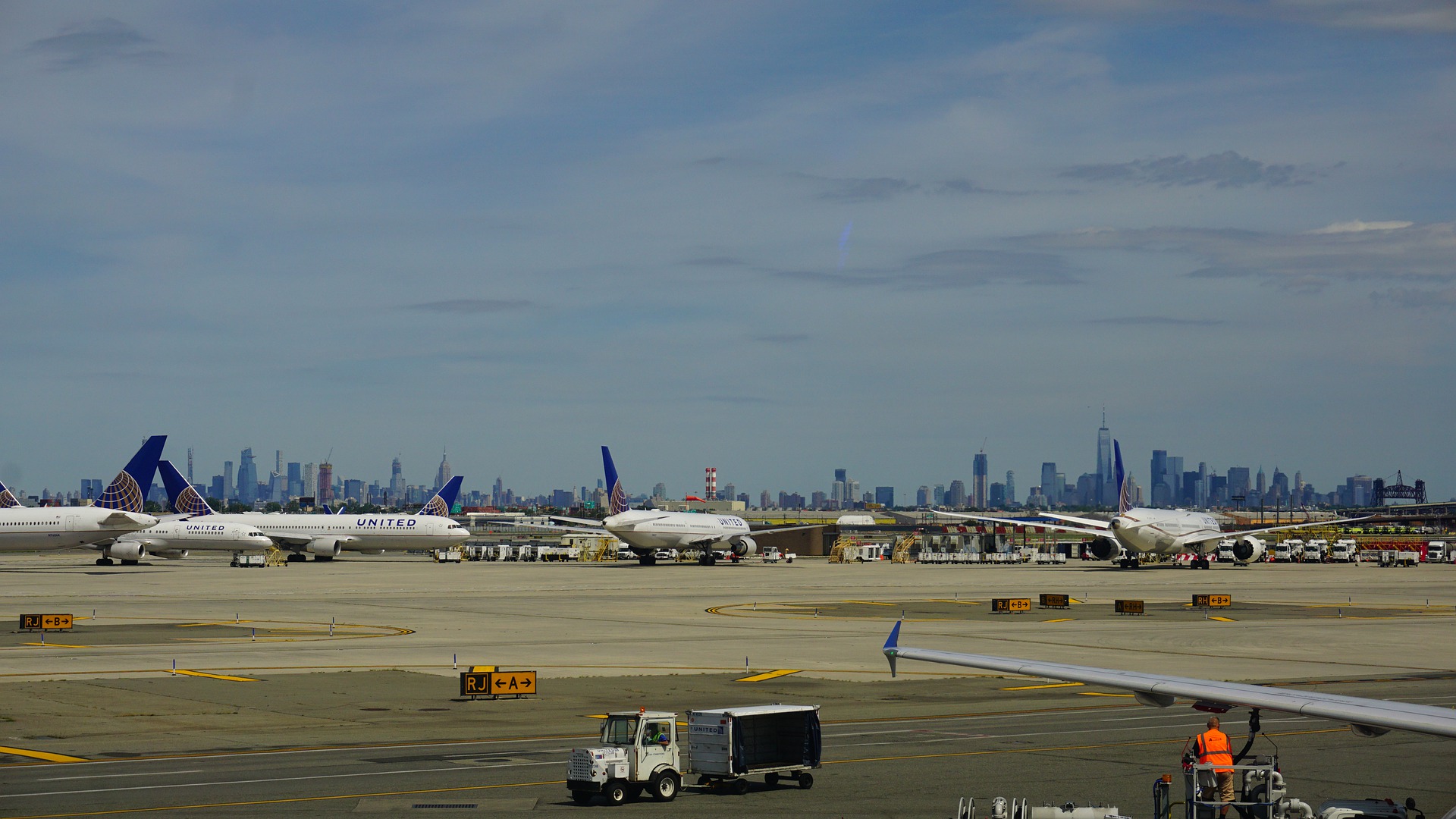 NYC Airports
When your plane lands at JFK or LaGuardia, you're going to be approached by supposed taxi or Uber drivers ready to take you to your hotel or your first attraction. The only issue is that these are unmarked taxis, so they can really charge you whatever they want, usually at least 25% more than a regular cab.
The best way to avoid this is by going to the actual official taxi line at the airport and waiting for a marked yellow taxi to arrive. Also, keep in mind that no Uber driver will enter the airport looking for clients, so don't fall for the Uber trick either.
The Hotdog Scam
All tourists want to come home from their trip to the city bragging to their family and friends that they ate a "New York City hotdog." While I consider hot dogs overrated to begin with.. if you insist on buying one, you need to make sure that you're buying from a hot dog stand that lists the price on the outside of the stand.
Legally, the state requires business and food stands to advertise their prices clearly. If the price isn't listed and you buy a hotdog anyway, you might be spending anywhere between $20 and $30 for the allure of eating an NYC hotdog.
JFK Airtrain Hustle
When you get to JFK with your suitcases and luggage in hand, you're once again going to be approached by people looking to buy swipes from you. Well, your swipes were your ticket to the AirTrain and, unfortunately, unlimited Metro Cards aren't going to work here. So now you have to spend even more money buying a new Metro Card that'll get you on the AirTrain.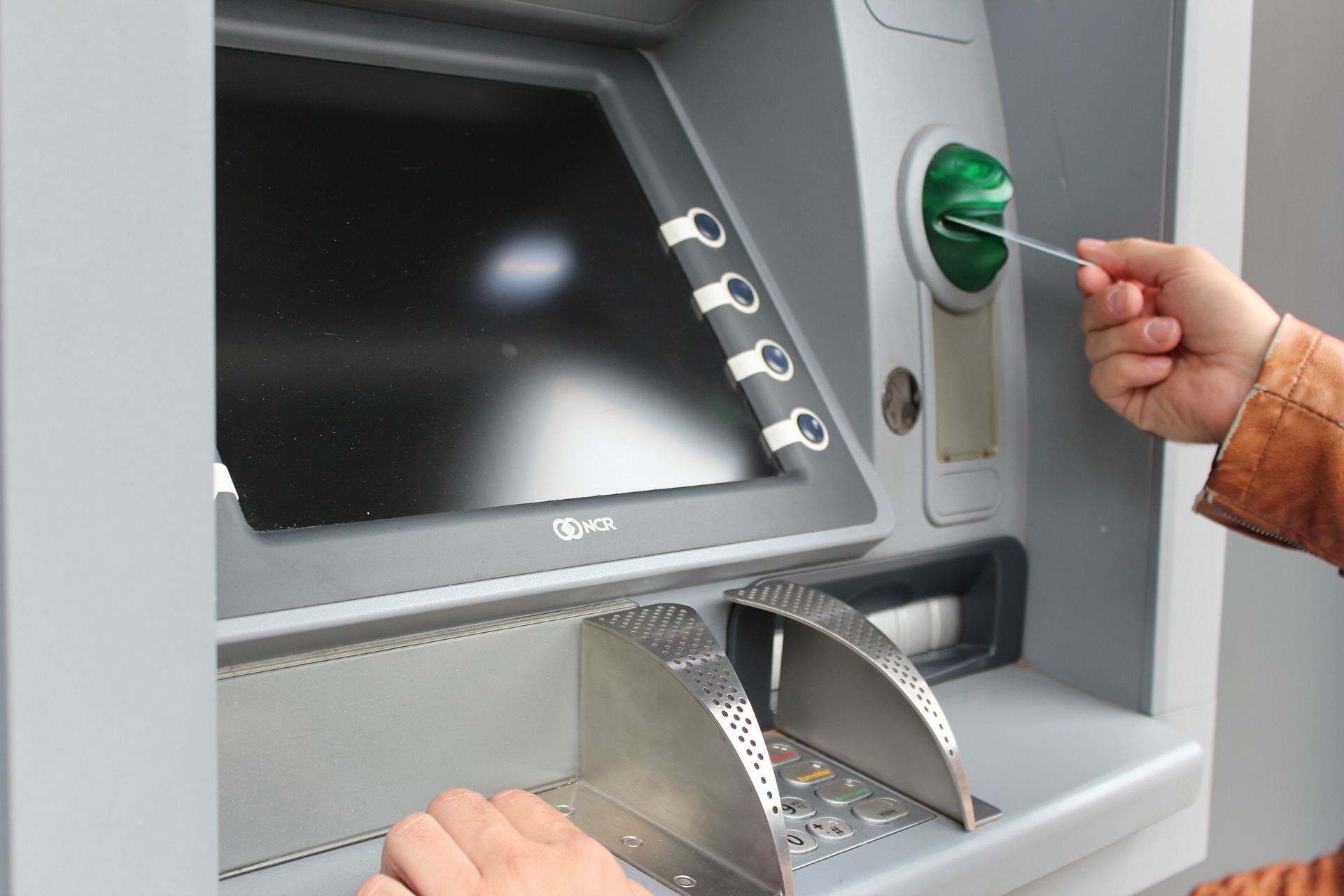 Outdoor ATMs
Outdoor ATMs are convenient when you're waltzing down city streets from attraction to attraction, but they're also one of the biggest scams in the city. You might not even realize that you're being watched from afar as you use these machines or that the machine was tampered with and is now swiping card numbers.
Your best bet here? Go to indoor banks that have cameras, which are definitely much less likely to have been tampered with. These are much safer alternatives.
Electronic Stores
Watch out for the smaller electronic stores. Without you even realizing it, you might be buying a product advertised as "brand new" that's actually defective or refurbished.
When the product eventually stops working or needs to be repaired, you'll bring it back to the same shop only to realize that the refund policy at the shop won't really help you out at all. So, make sure you're checking online reviews and choose a reputable shop.
Parking Rip-Offs
Tourist tip: Don't bring a car when you go to the city. For the most part, you'll be spending at least $12 for 30 minutes, which eventually adds up if the play or concert you're seeing goes on for 5 or 6 hours.
You'll also be charged an additional 18% tax for parking. The best choice here is to use the SpotHero app to find the cheapest local spots or book your parking before you head to the city.
Be wary about parking on the street and make sure you're following all signs and local laws. Some local tow businesses will watch for tourists who are illegally parking and tow your car even after a few minutes of stepping into a store.
"Good Samaritans"
There are some real Good Samaritans out there in the city. There are also some fake ones in the city. If a local approaches you offering some assistance on how to get to your destination or your subway, you don't owe them money. If they ask for a tip, just walk away.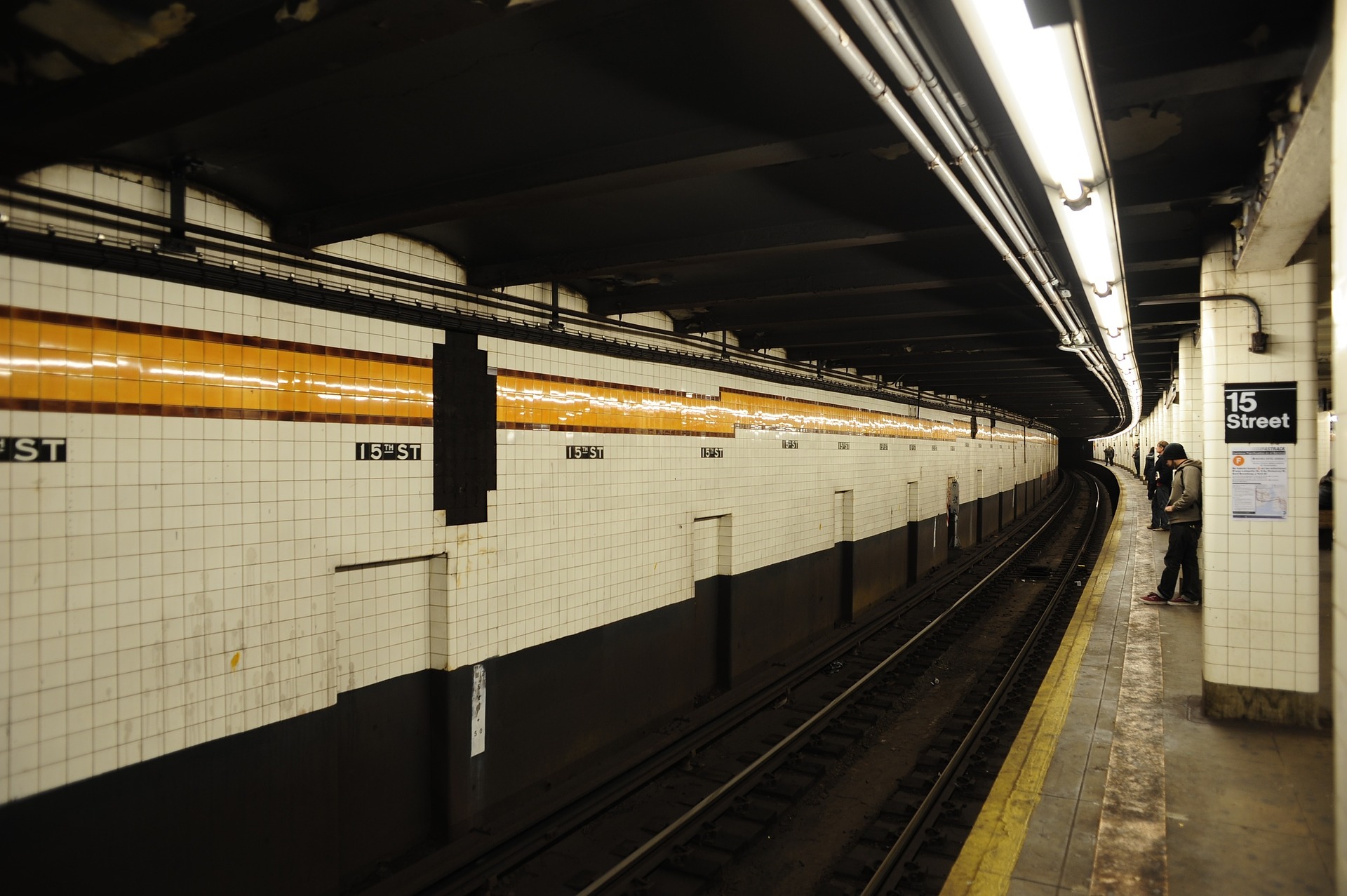 Buying a Swipe
When you're looking to reload your MetroCard, it's pretty common for the machine not to work. Well, that's because somebody that might have intentionally tampered with the machine is now conveniently there to help you when you need it.
They might offer to sell you their own MetroCard, but there's no guarantee that it has the same amount of money on it or any money at all. Just find another machine that's working.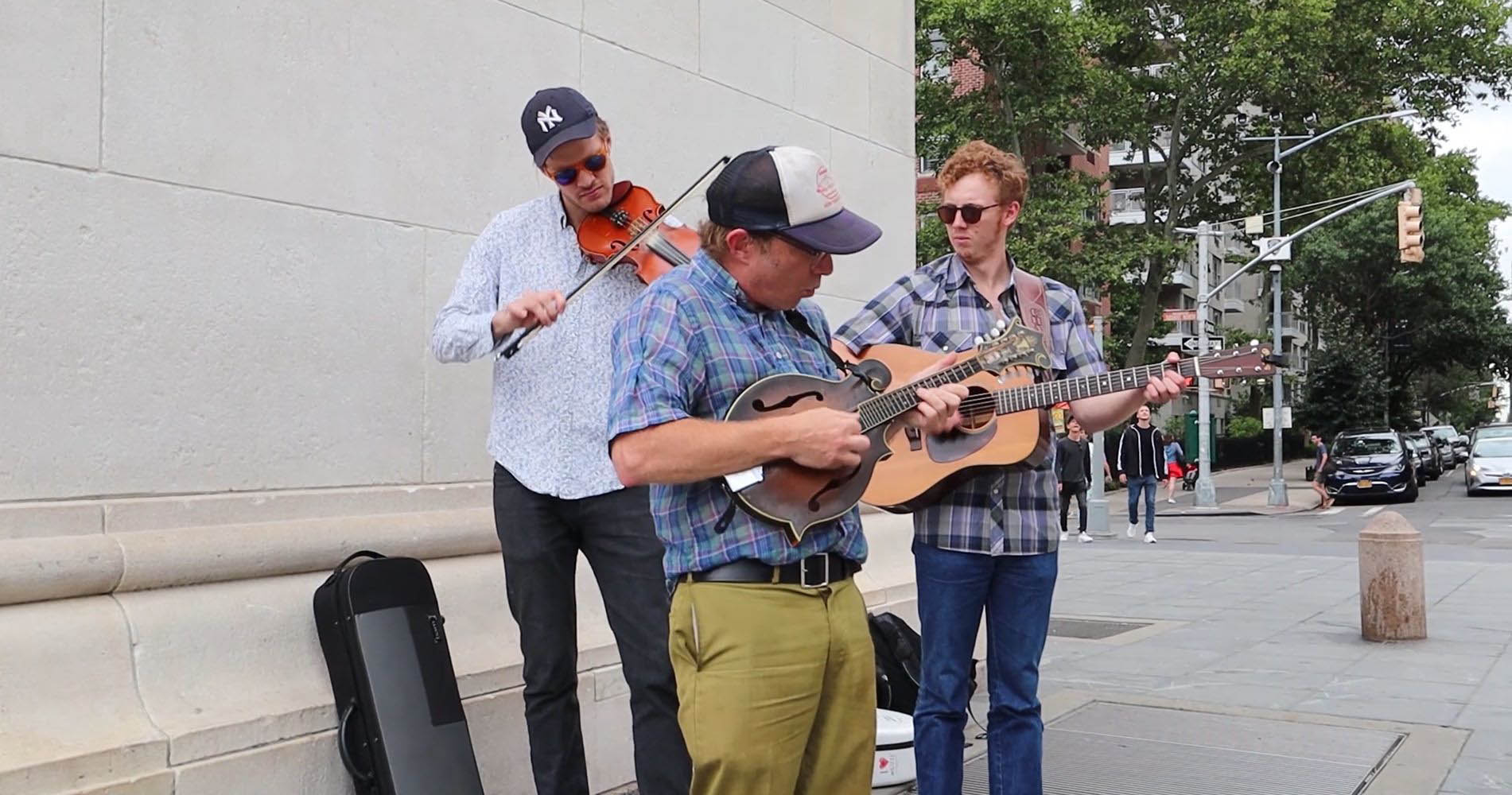 Street Performers & Tips
When you see a street performer, try your best to tip at least a dollar. But, remember that you don't have to tip them and don't give in to any aggressive street performers that try to pressure you into leaving a larger tip than you're comfortable with.
Rip Off Comedy Shows
When you're walking in Times Square, it's common to be approached about local comedy shows with some "big name" acts. These predators are looking to scam you out of $20 for a show that definitely doesn't have those big names.
Just go down to Greenwich Village and catch some free shows that have some of the best up-and-coming talents that the city has to offer.
Fake Monks
Simply put: Monks will not ask you for money. It's common to pass by a monk on the streets who is willing to give you a bracelet or other meaning object, but then be demanded to pay a tip. They might even open up a notebook of names of other people who have donated but don't fall for it.
Additional Tips
A lot of restaurants in the city will actually add an 18% gratuity to your bill automatically when you purchase food. So, make sure you're checking your bill to see if this automatic gratuity was already added.
Otherwise, you might be paying an additional 20% tip and not even realize it. The worst part is that companies don't even have to tell you that they're doing this, so you really need to scour your receipts closely.
Fake Sublets & Tenants
This is probably the most expensive of NYC scams. If you check out Craigslist, you might notice apartments listed in the city with the current tenant looking to sublet. Without even seeing the apartment in person, you'll be asked for a security deposit that you'll definitely never be seeing again.
Also, keep an eye out for the fake tenant scam. For this scam, you'll actually be able to see the apartment and meet the tenant in person. But, they don't actually own the apartment and are really just renting it out as an AirBNB or something similar. They'll collect your security deposit, give you the keys, and when you return, they'll be gone and the keys won't work.
What you can do in these situations is speak with the super of the building, check the tenant's license and see that it matches the apartment, and then ask to see the current lease.
Final Thoughts
Your trip to the Big Apple should be adventurous and fun, but it can also be dangerous and leave you with a bare wallet. So, you want to make sure that you're watching out for the most common New York tourist traps.
By being more careful and knowing what to look for, you can save yourself a little extra cash and avoid the embarrassment of being swindled by predatory locals looking to cash in on naive tourists.